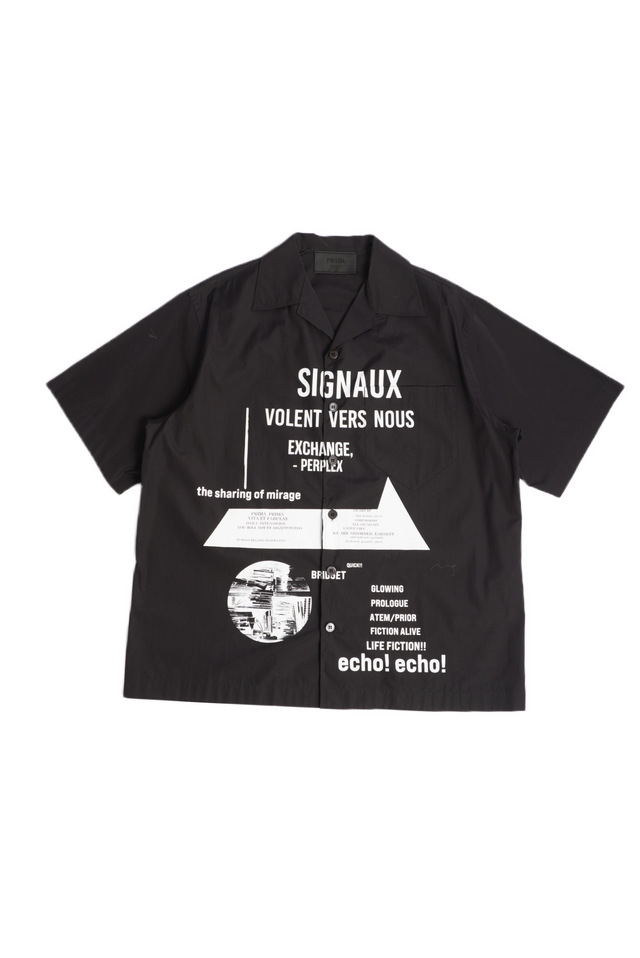 PRADA S/S 2021 BOWLING SHIRT BY RAF SIMONS
Authenticity Guaranteed
All items are 100% authentic. Each item is handpicked and officially certified by our staff.
Returns
All items can be returned 14 days after receiving the goods.
The Prada Spring/Summer 2021 Bowling Shirt designed by Raf Simons is an iconic piece that showcases the collaboration of two of the biggest names in fashion. This shirt is a part of Prada's Spring/Summer 2021 collection, which was the first collection designed by Raf Simons as the new head designer for the brand.
The shirt features a unique design that blends Prada's signature style with Raf Simons' distinct aesthetic. The shirt is made from high-quality materials and features unique detailing, including a striking all-over print that gives it a bold and eye-catching look.
In amazing condition and sold out everywhere, this shirt is a true collector's item and a must-have for fashion enthusiasts and collectors alike. The original tags add to its rarity and value, making it an even more valuable addition to any collection.
The shirt's versatile design makes it suitable for a range of occasions, from casual outings to more formal events. Its unique design and high-quality construction make it a standout piece that is sure to be admired and appreciated by all who see it.
All of our items come with an authenticity guarantee. In order to protect your investment, this product will come with a fabrics dustbag.