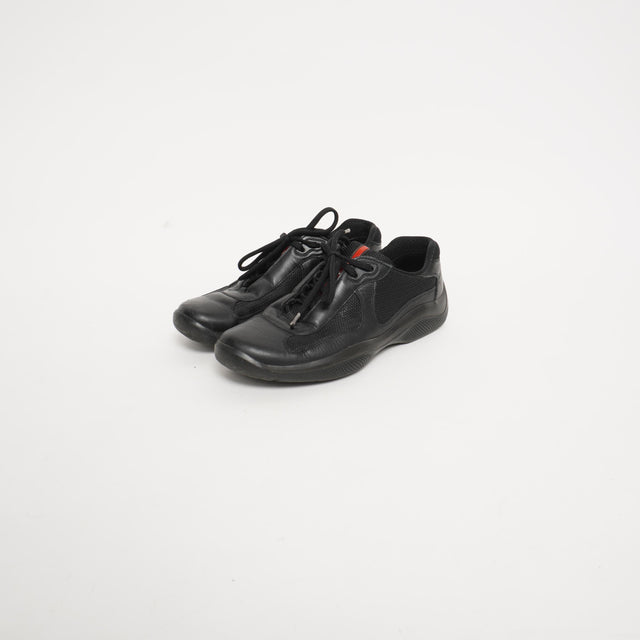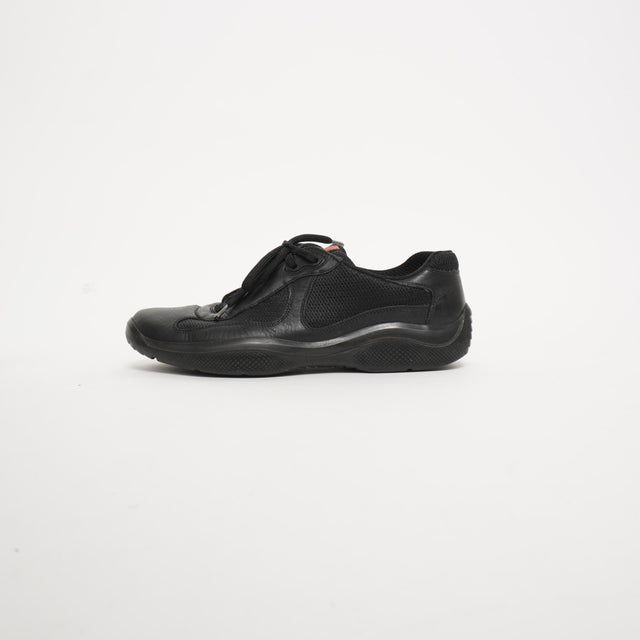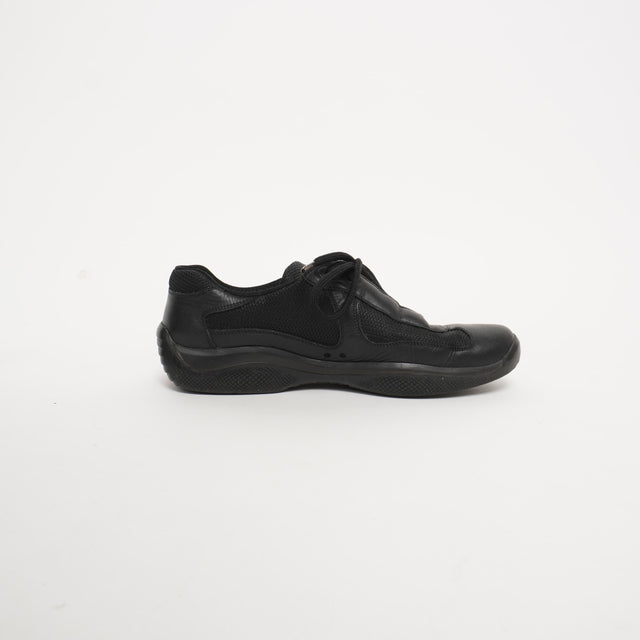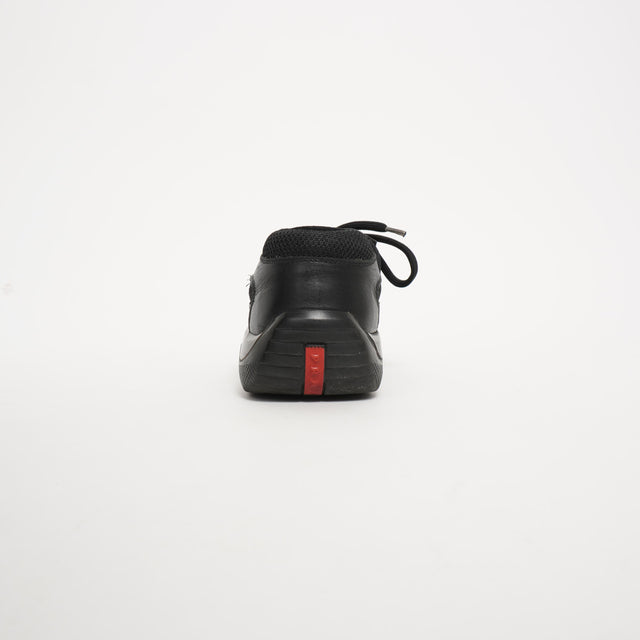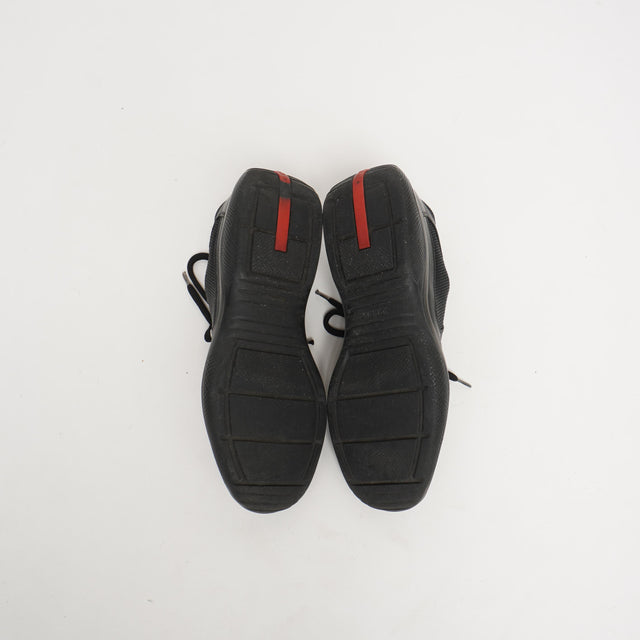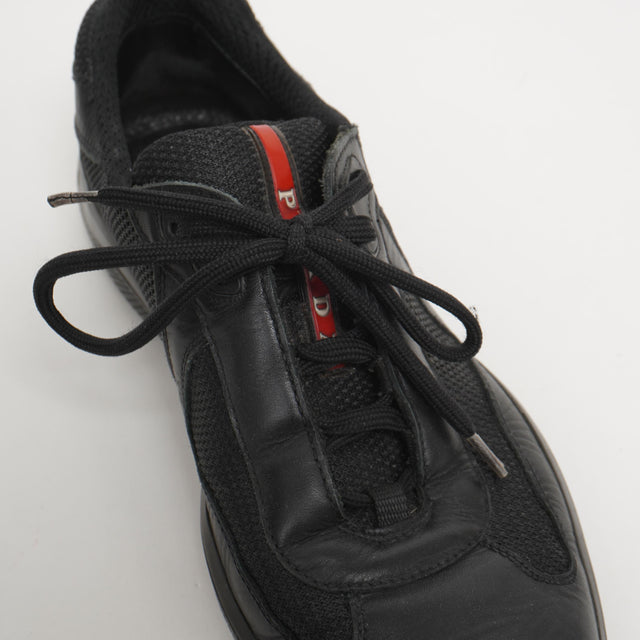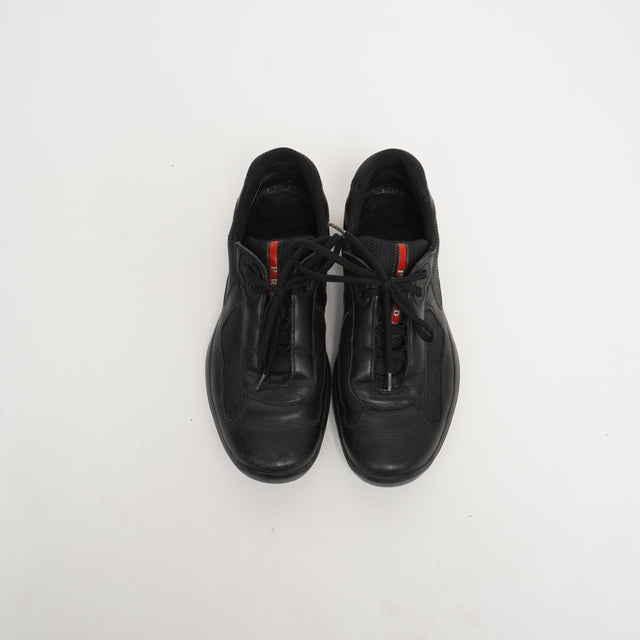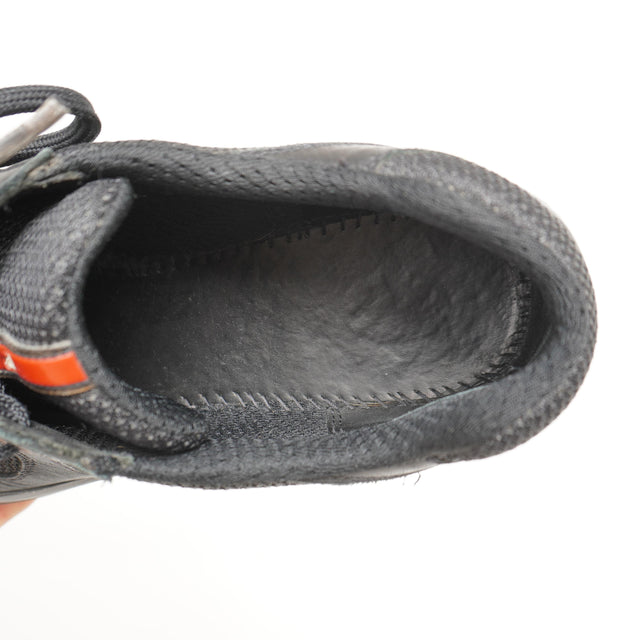 Authenticity Guaranteed
All items are 100% authentic. Each item is handpicked and officially certified by our staff.
Returns
All items can be returned 14 days after receiving the goods.
The America's Cup sneaker, created for the Luna Rossa team in the 1990s, is part of the Prada heritage and is now reissued with the same silhouette, details and materials as the original. Soft, durable leather and innovative, breathable bike fabric combine in this lace-up shoe inspired by the world of sailing with an oversized rubber sole. The Prada Linea Rossa logo adds an iconic accent, further enhanced by the new removable 'Beyond the Line' label.
This previously owned item is in medium condition with signs of use. This may include fading of material or plating and scratches, please refer to the pictures.
 All of our items come with an authenticity guarantee. In order to protect your investment this product will come with a fabrics dustbag.